On the morning of March 3, 2018, the European Academy of Sciences and Arts held Annual Award Ceremony for the 2017 newly elected members in Salzburg, Austria. Professor Jinsong Leng of Harbin Institute of Technology was invited to attend the ceremony to receive award as the Member of the European Academy of Sciences and Arts.
The European Academy of Sciences and Arts, that is located in Salzburg, Austria, is an interdisciplinary academic organization covering the following eight categories: humanities, medicine, arts, natural sciences, social sciences, law and economics, and technology and environmental sciences. It focusses on advancing front subjects of different disciplines and cultures and is committed to promoting European cross-border dialogues and exchanges. Up to date the academy has more than 2,000 members and 31 of them are Nobel Prize winners, ranking as one of the highest proportion of Nobel Prize Winners to Members in the world's Academy of Sciences Member. There are only about 10% of members from non-EU countries. In 2017, 84 scientists from all over the world were named as new Members.
Prof. Jinsong Leng is a professor at the Centre for Composite Materials and Structures, a distinguished professor of Cheung Kong Scholarships of the Ministry of Education, a winner of the National Outstanding Youth Fund, named in the first batch of scientific and technological innovation leading talents of the 10000 people plan, and the National talent engineering candidate. He currently serves as Vice Chairman of the International Committee on Composite Materials (ICCM) and Vice President of the Chinese Society for Composite Materials.
He was selected as Fellow of the SPIE in 2010, Fellow of Institute of Physics (IOP) in 2011, Fellow of Institute of Materials, Minerals, and Mining (IMMM) in 2011, Associate Fellow of AIAA in 2012, Fellow of Royal Aeronautical Society (RAeS) in 2013. He was awarded as the Honorary Professor of Kingston University London (UK) in 2014, Second Prize of State Natural Science (China) in 2015 and Research Giant by University of Southern Queensland (Australia) in 2016.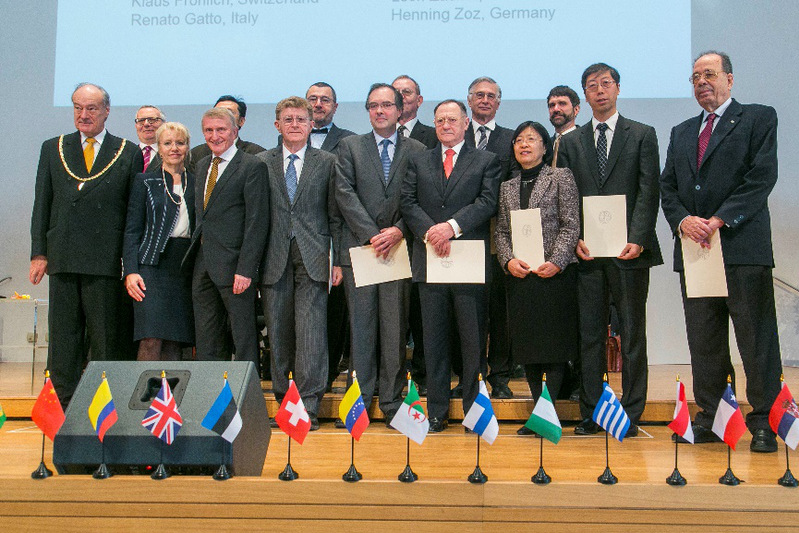 President of European Academy of Sciences and Artspresenting award to 2017 elected members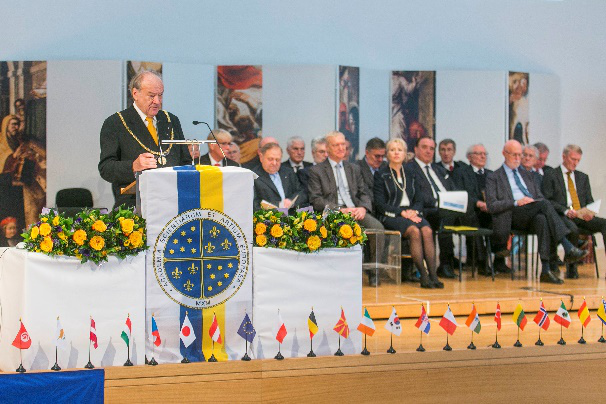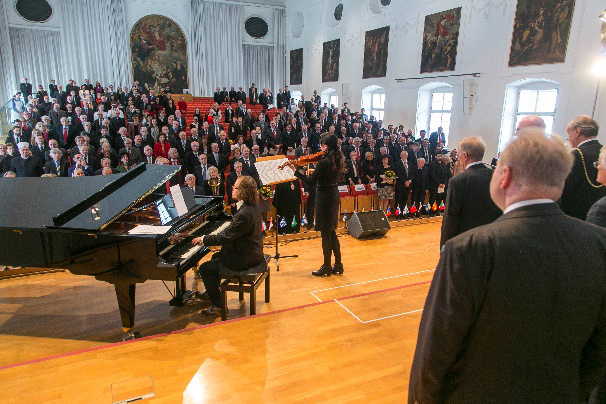 Photo collection of the 2018 Plenary Session of the European Academy of Sciences and Arts