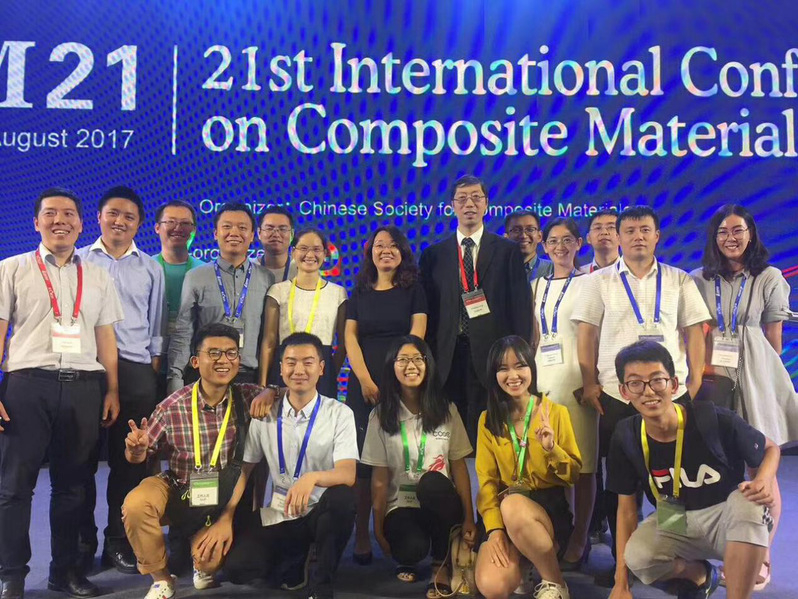 From August 20 to 25, 2017, the 21stInternational Conference on Composite Materials (ICCM-21) was successfully held in Xi an Qujiang International Convention Center. International Conference on Composites Materials (ICCM) biennially is the largest and most influential academic conference on international composite materials, which is held every two years.
Prof. Shanyi Du,academician of Chinese Academy of engineering, was the chairman of the conference, and Prof. Jinsong Leng, from Harbin Institute of Technology, acted as the executive chairman. More than twenty delegates from our group attended this conference to assistant on organizing this conference including volunteer training, VIP reception, organization of banquet, etc.
At this conference, Prof.Jinsong Leng was awarded the World Fellows by the International Composite Materials Committee. The World Fellows of the ICCM is a lifelong award for scientists with international reputation. The award recipients have made outstanding academic contributions in the area of composite materials and get international recognized achievements in promoting the international cooperation, academic communication, and talent cultivation in the composites fields.Since 2001, only 29 experts in the composite materials area have obtained this honor.
Prof. Jinsong Leng has also been elected and appointed as Vice Chairman of the International Composite Materials Committee. He became China's first and only vice chairman in ICCM history, which have a profound influence on the field of Chinese composite materials.