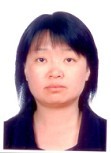 Prof. Yanju Liu
Biography
Professor Liu, the faculty member of the Department of Aerospace Engineering and Mechanics at Harbin Institute of Technology. She obtained her PhD degree in the field of Materials from Centre for Composite Materials & Structures of HIT, China in 1999. From 1999 to 2005, she was a research fellow at Nanyang Technological University, Newcastle University and Intelligent Sensor Systems Ltd., successively. Until now, she has authored or co-authored 4 books chapters, 13 issued patents, and over 150 scientific papers in different journals and conference proceedings, including Progress in Material Science, Applied Physics Letters, and Smart Materials & Structures. Prof. Liu also serves as reviewer of some international journals, such as Smart Materials and Structures, Journal of Intelligent Material Systems and Structures, Composite Science and Technology, Optics and Lasers in Engineering, Displays, Soft matter, Composites B, etc..

Research Fields

Electro / magneto Rheological (ER/MR);
Fluid and Devices (damper, isolator, clutch and tactile display);
Electroactive Polymer (EAP) and Applications;
Shape Memory Polymer (SMP) based Composite Materials.
Contact
Department of Astronautical Science and Mechanics
Harbin Institute of Technology (HIT)
PO Box 301, No. 92 West Dazhi Street, Harbin 150001, PR China.
Web:
http://smart.hit.edu.cn/introduction.php?id=597