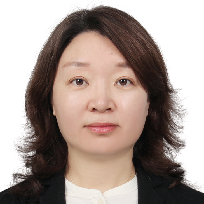 Prof. Yanju Liu
Biography
Professor Liu obtained her PhD degree in Materials Science from Centre for Composite Materials and Structures of HIT, China in 1999. Now, she is a full professor at School of Astronautics in Harbin Institute of Technology (HIT), China.
Her research interests are focused on smart materials and structures, including electrorheological/magnetorheological fluids, dielectric elastomers, shape memory polymers and their composites, as well as applications based on these materials. Professor Liu has published over 200 scientific papers in journals and conference proceedings, with Google Scholar Citations over 9000. Besides, she has been authorized with more than 70 invention patents and participated in the writing of 7 books.
Prof. Liu currently serves as Associate Editor of Smart Materials and Structures, member of the Asia Pacific Committee on Smart and Nano Materials, member of the Mainland China committee of the Society for the Advancement of Material and Process Engineering, and director of the Smart Composites Committee of the Chinese Society for Composite Materials.
Research Fields

Electro / magneto Rheological (ER/MR);
Fluid and Devices (damper, isolator, clutch and tactile display);
Electroactive Polymer (EAP) and Applications;
Shape Memory Polymer (SMP) based Composite Materials.
Contact
Department of Astronautical Science and Mechanics
Harbin Institute of Technology (HIT)
PO Box 301, No. 92 West Dazhi Street, Harbin 150001, PR China.
Web:
http://smart.hit.edu.cn/introduction.php?id=597